How I

Finally

Sucked in Hoards of Traffic. . .
. . .And Made Money Online!




"You Are About To Discover My

$100 a Day

Secrets!"


100% Newbie Friendly




From The Desk of

Terry Gunn


Dear Internet Entrepreneur,

We all know that we live in tough times right now. We live in times where you may have a hard time paying your more basic bills, and you may be struggling with high credit card payments, or are having a hard time just staying afloat financially.

The problem is that making money online initially may seem very expensive for those just starting out.

I have some good news!

"You

Can

Make Money Online. . ."

Are you willing to put in some time & effort

if you knew you could really make some money for your efforts?

Are you someone that can honestly say that you have a strong will and desire to succeed?

Are you someone that can follow a simple step-by-step plan if it is laid out in a plain easy to follow way?

Then you have what it takes to succeed!

"Step-By-Step Videos Show You How Right Before Your Eyes..."

I have compiled a total of 6 powerful videos that show you every step of the way how I created

$100 a Day

in sales!

Introducing Our Special Video Series

"Case Study"
This powerful video based study will show you how I did it! If I can do it, YOU can do it!

Here's a hint as to what you'll uncover in this special video course...
What to expect when you begin to build a list.

Learn how to launch a profitable online venture.
Secure these 6 simple, step-by-step videos and unlock the keys to your online success.

Promote your digital products from the web's respected online sellers!

We worked hard to ensure our training was simple, dependable, and step-by-step.
Improve your chances at success and learn from my mistakes.

(One entire video outlines mistakes I made, so you don't make them)

.
These videos guide you every step of the way.



"Now is YOUR Time..."
It does NOT matter if you...
You don't have your own product yet...
You don't have your own website yet...
You don't have any name recognition yet...
You don't have any joint venture partners yet...
You don't have a niche yet...
And even if you are an absolute beginner, you can learn from these incredibly simple videos.

"So, what is the bottom line?"

When you make the commitment to yourself to succeed today, you'll get everything mentioned above... the entire 6 part video series.

All for the low one time investment of only $7.





"

30 Day 100% Satisfaction Guarantee..."

I'm so confident that you'll learn from this material, that I have removed any risk from the equation.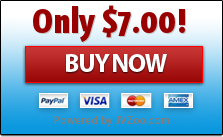 "Free Bonus Training Tools"
As if the 6 video course wasn't enough we are also throwing in
two
additional ebooks,
for a limited time
,
which give you further insight.
All you have to do is
take action now
to claim your bonus!
Here is a breakdown of all you are getting:

5 Module Case Study

List Building Blocks E-book
The 31 Day Guide to G.R.O.W.I.N.G. Your List E-book




All of this is yours for only $7!

Sincerely,
PPS – With the full 30 day money back guarantee you can rest assured that if you are not satisfied with this material after 30 days, you can get a refund.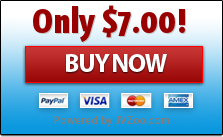 Earnings Disclaimer | Terms | Privacy Policy | Support

Copyright 2014 - All Rights Reserved